Aesop Compass
Compass is our financial planning service. Compass clients receive a written financial plan with cash-flow, debt, savings, and investment recommendations.
Compass includes:
Customized written financial plan - Money Map

Access to contact your advisor

Updates to your written financial plan as needed
Compass fees are billed annually at $245 for the first twelve months. 
After the first year, Compass is billed at $95 for each additional twelve-month period.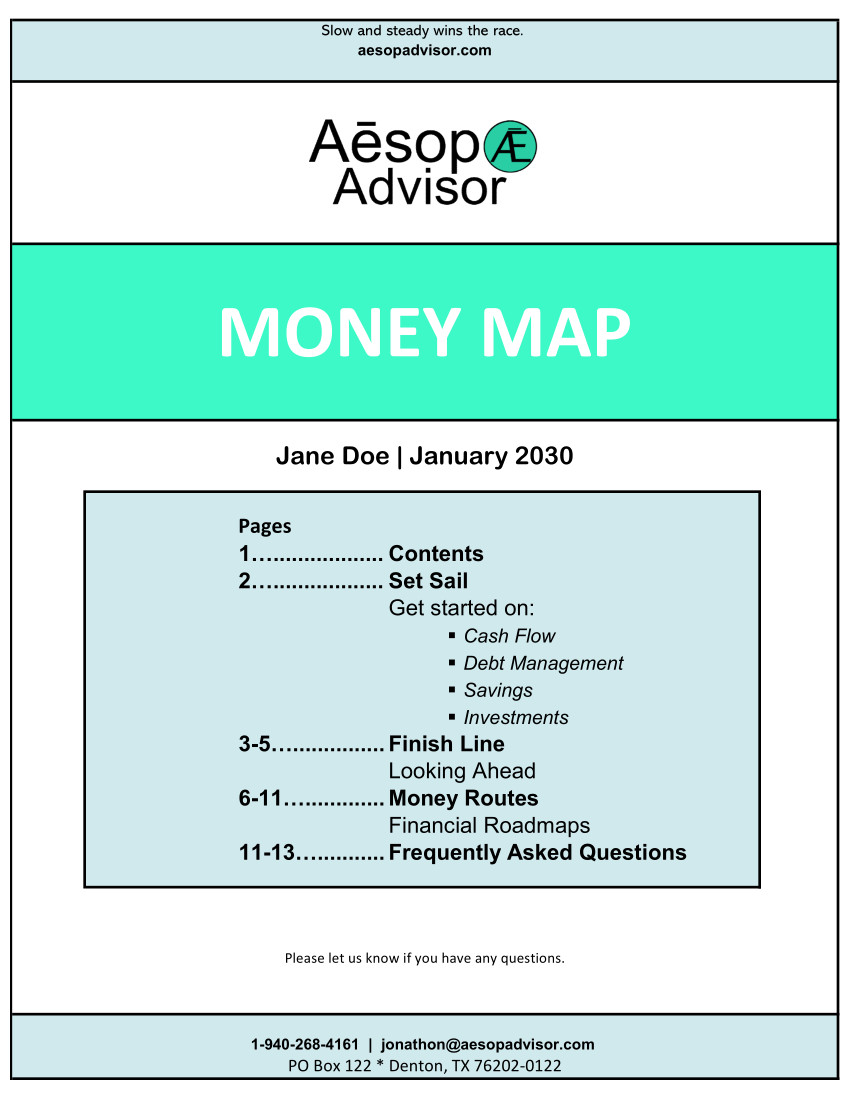 Steps
1 | Fill Out New Client Form
The form will ask for financial information for anyone to be included in the written financial plan.
2 | Complete Account Creation
Once we receive your form, we will review it to make sure Compass is a good fit for you. Then we will send secure links to complete a client agreement and fee payment.
3 | Reach Your Goals
After the client agreement and payment confirmation are complete, we will prepare a Money Map. The Money Map will provide recommendations including cash-flow planning, savings, investments, and debt management.
Compass clients may pay financial planning fees by ACH or credit card. Compass will renew annually until canceled by the client. Fees for the first year are considered earned upon delivery of the written financial plan. Click to learn more about Compass payments.