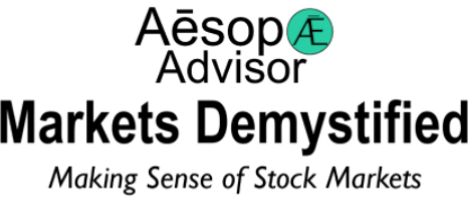 Recession Possible:
But Not Here Yet
GDP Dip…
Contributing to recession jitters, US gross domestic product (GDP) has shown a slowdown. The government's final estimate of GDP for the first quarter of 2022 showed a drop of 1.6%. Preliminary estimates of second quarter GDP have shown a dip of .6%. The possibility of two consecutive quarterly GDP contractions may have many sounding recession alarms. However, though headline GDP may cause concern, much of the drop has been associated with inventory issues. A large amount of unfinished products left on factory floors or shipping docks due to supply chain disruptions are not included in GDP. These inventory jam-ups have taken a large chunk out of GDP, making the headline number likely misleading.
Recession Criteria
Though a recession is often thought of as two or more quarters of contraction in GDP, the National Bureau of Economic Research (NBER), which identifies recessions in the US, operates with a more broad definition. The NBER describes a recession as a significant decline in economic activity that is spread across the economy and lasts more than a few months. However, extreme conditions in one criterion may offset weaker data from another. For example, the NBER declared a recession at the onset of the pandemic that lasted just two months. The drop in economic activity was so great, a recession was identified despite its brief duration.
Chugging Along
Despite the Fed delivering a series of rate hikes, the size of which has not been seen in decades, US economic activity continues to chug along. Data released this month showed payrolls increased by 315,000 jobs in August, after adding 526,000 in July. Job gains last month pushed the number of employed Americans above its pre-pandemic level. Despite headlines of lay-offs in interest rate-sensitive industries like housing and technology, broad-based job cuts across the economy have yet to happen, with the number of job openings remaining elevated at an all-time high. A report released this week showed output from the services sector, which makes up more than two-thirds of US economic activity, grew for a second consecutive month.
Good News is Bad News…
Despite the upbeat economic indicators, stock prices have remained under pressure, as investors seem to be in a good-news-is-bad-news mood. Though clear signs of a recession have yet to materialize, each positive economic report may increase the chances of the Fed continuing to make interest rate hikes. Fed actions have a significant effect on asset prices, and investors are locked in a waiting game of trying to predict if the Fed can cool down overheated inflation without denting demand enough to push the US into a recession.
September 7, 2022
Markets Demystified is published the first and third Wednesdays of each month,
and explores how stock market investing can relate to personal finance.
Thanks for Reading!
Sincerely,
Jonathon Oden
Owner | Aesop Advisor LLC
 Aesop Advisor LLC advertisements including newsletters and other publications are for informational purposes only. They do not attempt to predict future stock market moves and are not intended as individual investment advice. Aesop Advisor LLC newsletters and publications are not recommendations to buy, sell or hold any asset and are not intended as actionable investment advice or market timing. Equities references generally refer to the overall stock market, though if individual companies are mentioned, it is not a recommendation to buy, sell, or hold shares of the company. Unless otherwise indicated, terms including "stocks", the "stock market", and "market(s)" refer to Standard & Poor's 500 index. All investments involve risk and the past performance of a security or financial product does not guarantee future results or returns. While diversification may help spread risk, it does not assure a profit or protect against loss. There is always the potential of losing money when you invest in securities or other financial products. Publications and advertisements from Aesop Advisor LLC are not intended as investment, legal, or tax advice. Although gathered from sources believed to be reliable, Aesop Advisor LLC cannot guarantee the accuracy and completeness of data or information presented in publications and advertisements. This is an advertisement.